Office Divvy ™ is extending the
Free Coworking Jelly
in Palm Coast
through June 2010
.
Free Jelly Coworking will take place the second Wednesday of each month, through June 2010, between the
hours of 11am to 7pm
. Dates are:
Wednesday, March 10, 2010
Wednesday, April 14, 2010
Wednesday, May 12, 2010
Wednesday, June 9, 2010
Office Divvy is located in West Pointe Plaza on Palm Coast Parkway in Palm Coast, and easily accessible from US-1 and I-95. Comfortable coworking space with high-speed wireless internet, free parking, tea, coffee, and snacks are included in the free coworking offer.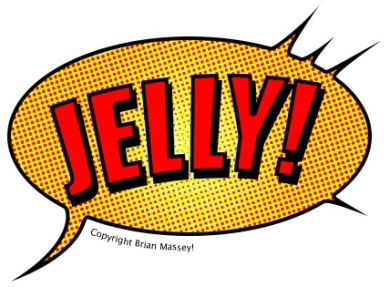 Co-Founder and Managing Partner, Lisa Schenone Ekinci says:
"

We are one of the handful coworking spaces in the entire Central and Northeastern Florida landscape. The jelly events were well received, and we are pleased to continue the free jelly event which brings together individuals from area's Entrepreneur, Small Business, Creative, and Technical communities, for casual, side-by-side solo-work...

"
For more information on attending the
Free Coworking Jelly
, call Office Divvy ™ front-desk at 1.888.533.4889 or
click here
.