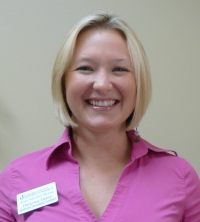 Harmony Henry
joined the Flagler County Chamber of Commerce as the new
Membership Development Coordinator
. Her new job role includes meeting existing and prospective Chamber members where they are -- on location.
We're big fans of Harmony, and we are rooting for her in her new job. This job role is a
smart
move for the Flagler County Chamber, not only to increase its membership, but also to facilitate direct contact between the Chamber and its members.
Harmony already paid a visit to Office Divvy, and walked us through some of the new developments. New membership levels, added benefits, and certain marketing opportunities we were not aware of was just some of what she showed us.
If you are not a member of the Flagler County Chamber of Commerce, meet with Harmony and let her give you a 15-minute presentation on the improved membership plans and their benefits. If you are already a member, please reach out to Harmony to welcome her, and feel free to schedule a brief meeting. She would welcome the opportunity to tell you about marketing opportunities in the Chamber's Newsletter.
In a press release issued by the Chamber, Rebecca DeLorenzo, Executive Vice President said:
"

Harmony's experience as a chamber ambassador and volunteer, her sales background and her upbeat outgoing personality made her the perfect candidate for this newly created position. We're impressed with the contributions she's made in the past few weeks, and are delighted to have her as our Chamber representative 'around town

'

"
A native Floridian, Harmony graduated from Florida State in 2007 with a double major in Entrepreneurship/Small Business Management and Finance. She is an avid runner, cyclist and former championship weightlifter.
For more information, or to contact Harmony, please call 386.437.0106.